We're Hiring!
Recognized as a Bay Area Top Workplace in 2019, the Masonic Homes of California is always looking for great people.  Join our team today and find a role you can grow with into the future!
We are hiring temporary and permanent positions.  On-the-job training is available, and we welcome people interested in changing careers and those who would like to return to the workforce from retirement.  No experience required.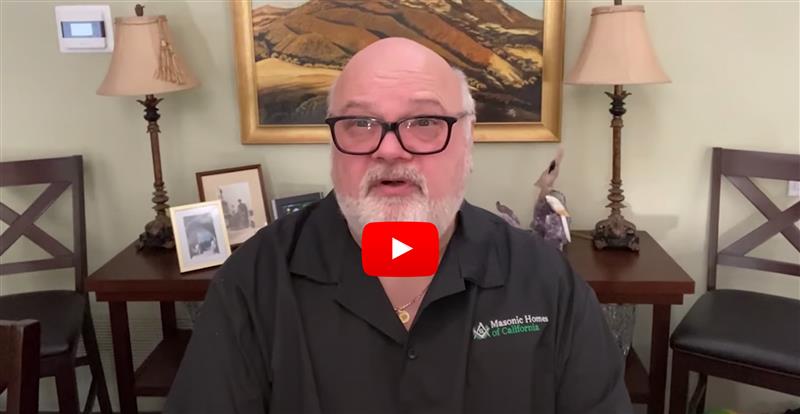 Our staff is working around the clock to keep our campuses safe and healthy.  Please visit our webpage that outlines our policies as we live and work through this pandemic. And, watch regular video updates from our CEO, Gary Charland.
Please review our open positions below.
Working at the Masonic Homes of California is never just a job. When you become a member of our team – serving one of our residential campuses, providing outreach, counseling youth, or working as part of our administrative staff – you are becoming part of a legacy of service that has endured for more than 100 years. Learn more about our history and mission.
The Masonic Homes of California encourages employees' personal and professional growth while providing excellent service and care for our senior residents and outreach clients. We are committed to providing a fulfilling, challenging, and respectful work environment that attracts the best and brightest. We seek motivated, innovative, and caring individuals to join our team.
We are an equal opportunity employer and prohibit unlawful discrimination. We comply with all federal, state, city, and local employment laws and regulations and our policies are updated to stay current with applicable laws.
ABOUT THE MASONS OF CALIFORNIA
The Masonic Homes of California is affiliated with the Masons of California, a nonprofit fraternal organization with more than 60,000 members statewide. The Masons of California is composed of one for-profit and four nonprofit entities: Masonic Homes of California, California Masonic Foundation, California Masonic Memorial Temple, Nob Hill Masonic Center, and Acacia Creek. Together, they have more than 450 employees.
The Masons of California is an organization that is built on values. It is built on a desire and a sense of responsibility to make the world a better place. It is built on pride, hard work, and leadership. Our members, residents, and clients are some of the most generous and devoted of any organization in the world.
We are committed to taking care of our employees. We will work to earn your trust, and encourage your professional and personal growth. We want you to excel. Every day, you'll be contributing to something important. You'll be carrying out our philanthropic vision throughout California: improving the lives of our residents and members; strengthening community ties; and in many cases, literally saving lives.