Residential Campuses Now Serving Parents, In-laws and CA Masons of All Levels
The Masonic Homes of California has announced that entry into its retirement communities are open to more members of our fraternal family than ever before.  Now, parents, in-laws, and eligible CA Masons of all levels can access residential services at our Union City and Covina campuses.
The Pavilion, providing assisted living and memory care, and Acacia Creek, an independent living retirement community, continue to be open to the public.
About the Masonic Homes of California
The Masonic Homes is a charitable organization devoted to helping our communities and families live well and achieve meaningful and rewarding lives.  We provide residential communities, statewide outreach services, financial support, and care management to members of the Masons of California – a nonprofit fraternal organization with more than 50,000 diverse members. We are invested in California communities – supporting schools, community services, local charities, and children in need. Learn more about us.
The Masonic Homes offers an array of services to help California Masons and their wives, widows, or children during times of need. If you or a Masonic family member in your lodge or community needs help, please submit a request for information or call (888) 466-3642.
Expanded Eligibility to the Masonic Homes of California
For more than 125 years, the Masonic Homes of California have provided members of our fraternal family with relief and care when they need it most. From the organization's beginnings as a home for Masonic widows and orphans, through its expansion into senior care, assisted living, and memory care; as well as the advancement of its children's program into today's Masonic Center for Youth and Families; and the growth of Masonic Outreach Services, the Masonic Homes of California's story has been one of constant change.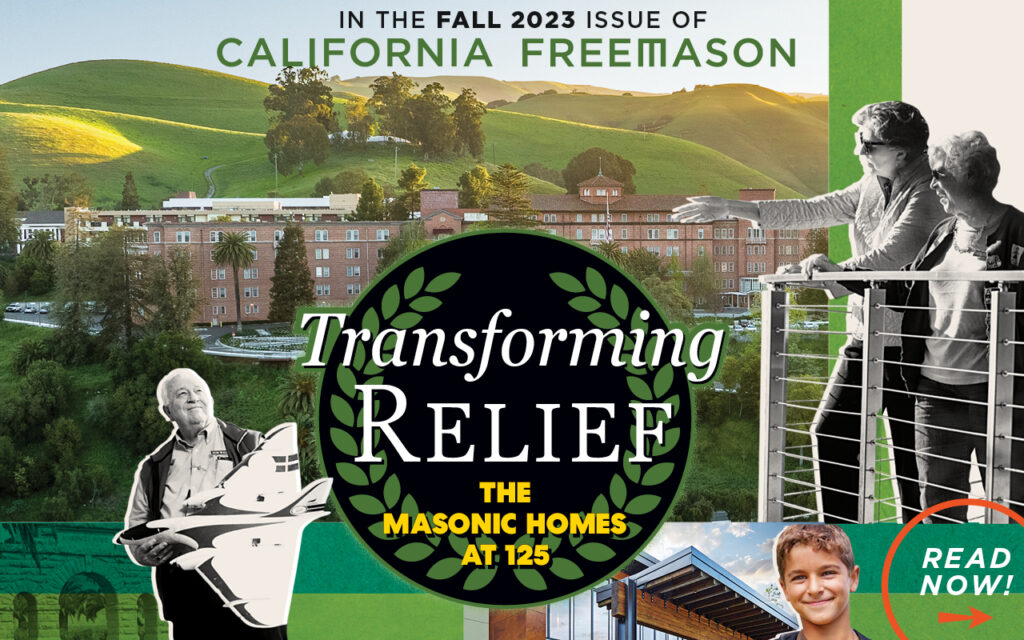 California Freemason Magazine: MHC at 125 Years
As the Masonic Homes celebrates its 125th anniversary this year, there's a lot of history to review—and also a bright future to look forward to. That's just what we're doing in the latest issue of California Freemason Magazine. First, Laura Benys gives us a whirlwind history lesson on the Masonic Homes—including how change has been the only constant there.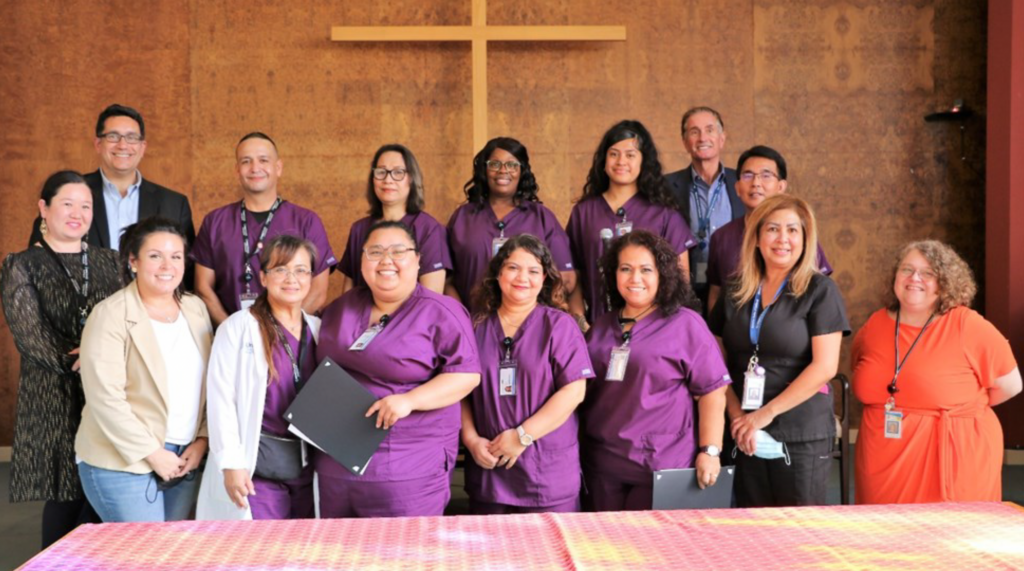 Masonic Homes Welcomes the First Graduating Class of New Training Program
The Masonic Homes of California would like congratulate the first class of students to have graduated from the Masonic Homes Nursing Assistant Training Program, made possible through a partnership between the Masonic Homes of California and Unitek Learning.