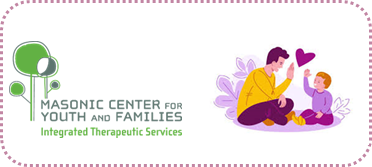 MOS is partnering with Masonic Center for Children, Youth, & Families (MCYAF) to bring back the next Lodge Outreach Skills Workshop– Making Connection with Youth.
MCYAF's staff Kimberly Rich and Jodi Mikel will provide helpful and effective communication skills when interacting with youth. They will share ways to collaborate and work together with your Youth Orders, when conducting outreach efforts/projects.
We will be hosting 2 workshop dates with the same training. Please be sure to sign up for one of the workshop dates, that works best for your schedule.
https://zoom.us/meeting/register/tJAvdO2urzwoHdQNPG92F4v_uaQdp3BhVQpv
Please check your email to receive confirmation that you are registered for a workshop. If you need additional assistance or want to verify you're registered for this meeting, please reach out to me at csalinas@mhccov.org